Welcome to Haven Property Management, we provide residential management service in the greater Tacoma area. We work very hard to deliver the best experience for our clients.
The success of your Tacoma rental property is our top priority!
Learn about our services:
Lease Only Service
Full Service Property Management
All-inclusive pricing:
~ Our Full Service Property Management is 10% of monthly rent*
~ Our Tenant Placement is 75% of one month's rent*
~ Our Transfer fee for tenant occupied properties is $750
*If your property rents below $1,600 a minimum management fee of $160 and placement fee of $1,200 would apply. Management fee does not apply when rent is not collected.
If you own multiple properties, please inquire about our Portfolio Pricing.
No start up fees! No advertising fees! No lease renewal fees! No inspection fees!
No "annual" or "1099" fees! No maintenance mark-ups! No hidden fees at all!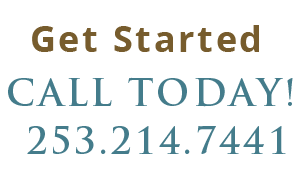 Have a rental? We have tenants!
We currently have a long list of qualified tenants
looking to move in the greater Tacoma area.